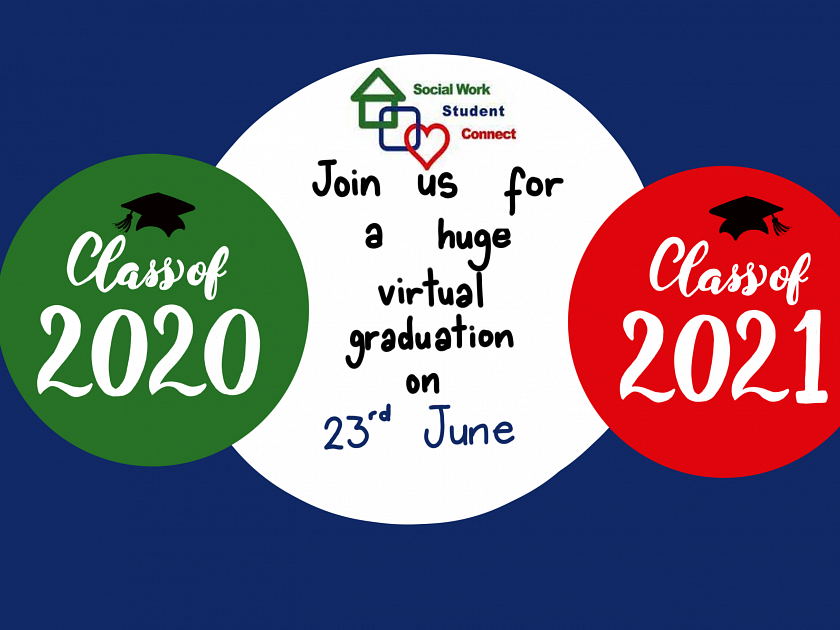 by Siobhan Maclean
10th Apr 2021
SAVE THE DATE!
Social work students give so much to the profession and our society. Over the last fourteen months or so, they have been undertaking placements supporting some of the most vulnerable people in our society, often based at home. Those same students have also lost a great deal. Trying to learn about your chosen profession stuck at home or in a student halls in the midst of a Global pandemic is hard! To top this off, Universities have cancelled graduation celebrations. Working with the social work student connect team I have seen how much this has impacted on those joining our profession. So, we have decided to put together a virtual graduation event to celebrate the achievement of graduating students from the classes of 2020 and 2021.
There will be awards, a yearbook, and an amazing programme on the night. Tell everyone you know. Graduates from all over the world and their guests will be welcome.
For now, save the date! Then over the next few weeks watch out for more posts about the event and how to get involved.
Registration is open now!
https://us02web.zoom.us/webinar/register/WN_PupIkj-xROySNJzeQTncIg