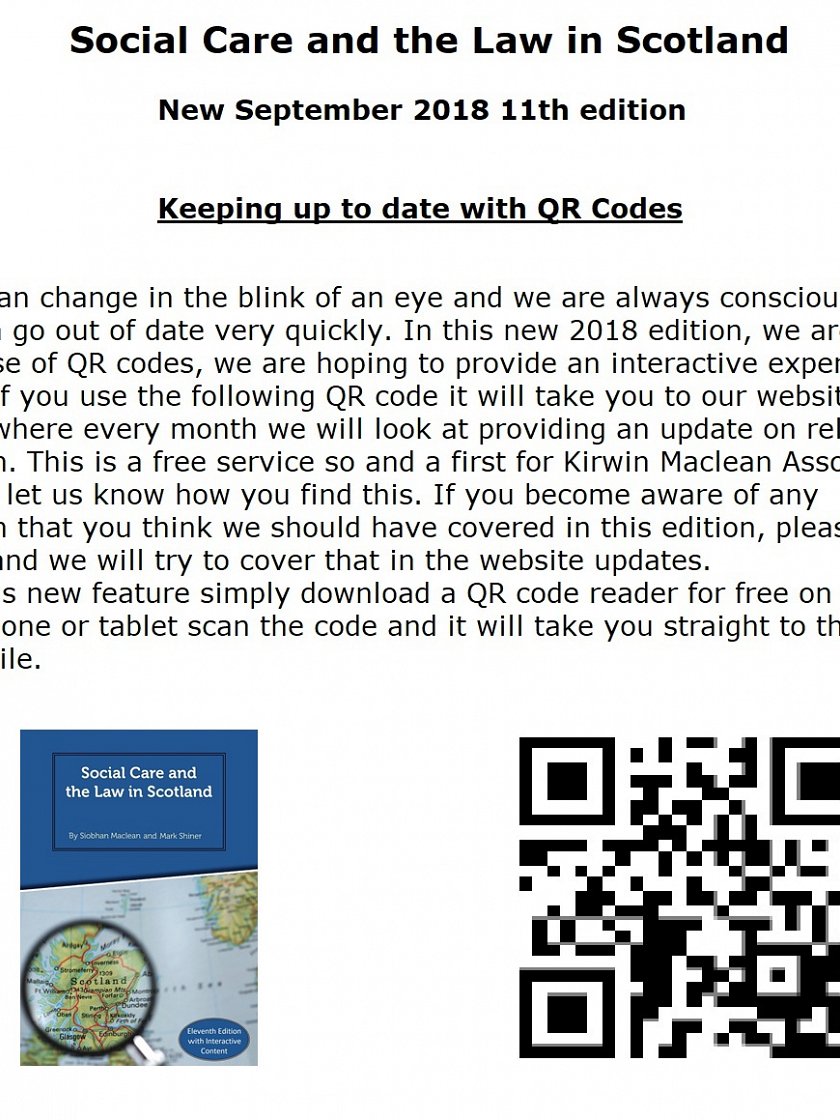 by Siobhan Maclean
12th Oct 2018
Social Care and the Law in Scotland - New Version with QR Codes
This new version contains two new chapters – on housing and homelessness and child protection. New data protection legislation sees major changes to the confidentiality chapter.
In this book we have (for the first time) used a series of QR codes which take the reader straight to relevant material. One QR code takes readers to a monthly update which will be contained on our own website. We hope to get feedback on this interactive content which will help us to explore whether we want to do this in more of our publications in the future.
If you wold like to purchase this publication simply click on the publications link on the top of the page or follow this link.
https://www.kirwinmaclean.com/publications/social-care-and-the-law-in-scotland-11th-edition-2018